The System Pencil - Special Edition Retro 1951 Tornado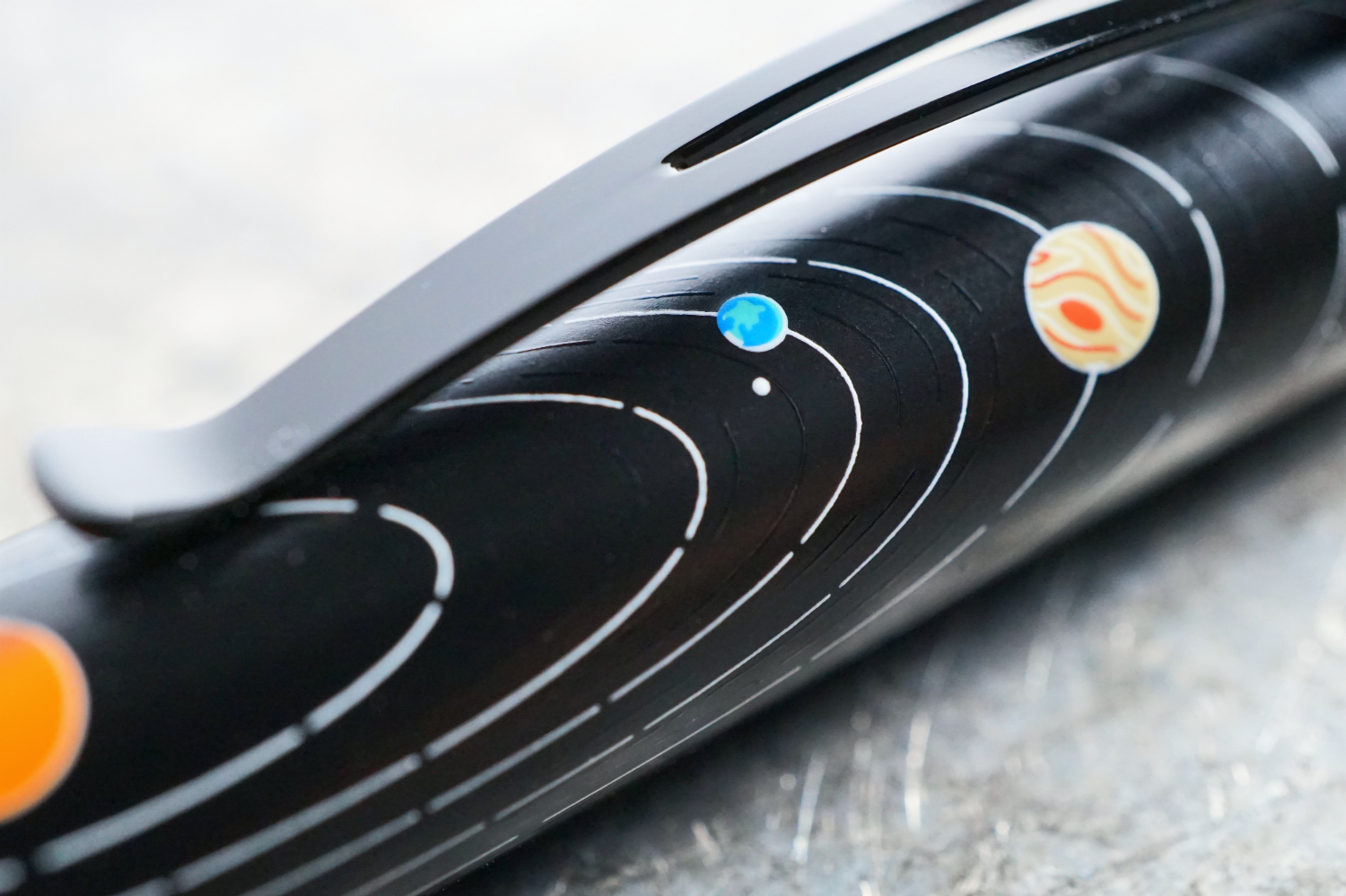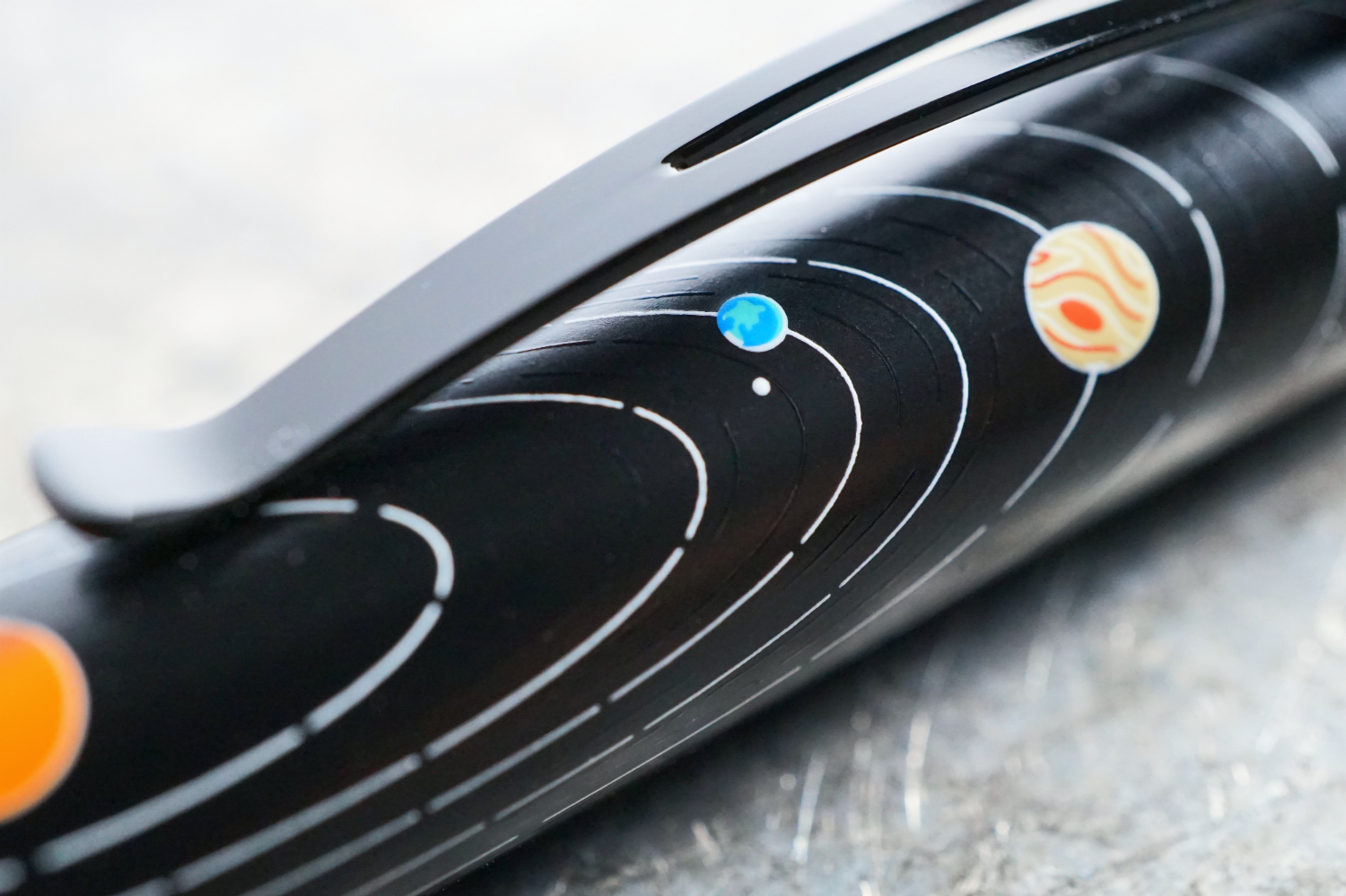 sold out
The System Pencil - Special Edition Retro 1951 Tornado
Ready to go exploring?
This huge and wonderful place called the Solar System is our home, so I thought it only fitting to try and celebrate it with a portable pencil format to carry with us.
"The System" is a special collaboration between The Clicky Post and Retro 1951 which features a matte black barrel with a representation of the planets orbiting the sun on glow in the dark rings. Accenting the barrel are gloss black "dark matter" stripes for added texture and mystery...
And, we even saved a place for Pluto… #weloveyoupluto
By popular demand we decided to also do a single run of the pencil version of The System so people could have a set! The pencil is the same size and shape as the rollerball version, but has a black eraser in place of the finial, and takes a 1.15mm bold lead.
Non-numbered edition of 300 pencils
(Limit 2 Per Customer)